Slitti, fine chocolate. Since 1969.
Selected raw materials and wisdom of Andrea Slitti, for one of the most awarded Italian chocolate.
Ingredients

Selected ingredients by Andrea Slitti

Artisan

Handcrafted in Italy, Tuscany

Quality

More than 100 awards in 50 years

Service

Impeccable delivery, all over Europe
From 1993 to 2022, our most awarded products.
Premium Italian Chocolate

Chocolate bars. praline, spread creams
Chocolate Bars
Chocolate Spreads
Tarts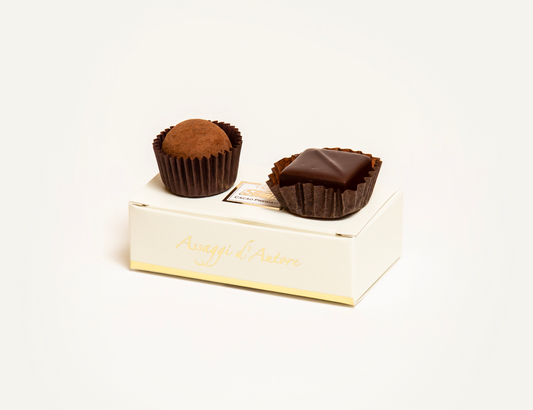 His mastery and artistic vein have led him to win all the most prestigious international chocolate competitions to date, forming an enviable list of gold medals.
Coffee roasting and coffee since 1969
Slitti's journey has began in the family's Coffee Roastery: in fact, coffee was Andrea Slitti's first love, which then accompanied him into the world of chocolate.
Coffee still is a passion of Andrea Slitti and important part of company. Slitti coffees, in Moka or Espresso Bar versions, in beans or capsules, are still the best raw material from South America, Ethiopia, Jamaica and Guatemala.
Don't miss a single cocoa bean
Sign up for newsletter to receive updates and promotions
One of the largest Italian chocolatiers, with a wide and select bean-to-bar product line. The history of the laboratory, however, has a different origin: it is with coffee, in fact, that the company begins its path of specialization.
Gambero Rosso